1. You've Stopped Bringing 2-Buck Chuck to Parties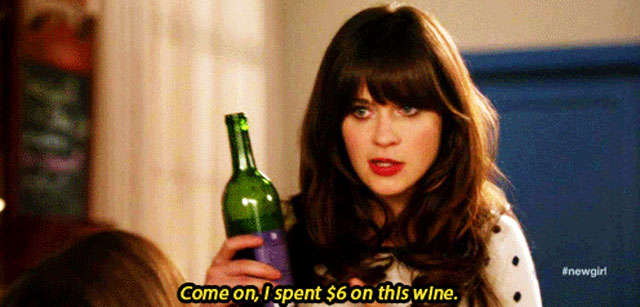 Via FOX
Your friends used to call you, "the classy one," because you actually brought wine to parties instead of beer or cheap vodka. Too bad it was Two-Buck Chuck. These days, you're expected to bring wine that cost at least $10.
2. You'd Rather Save Time Than Money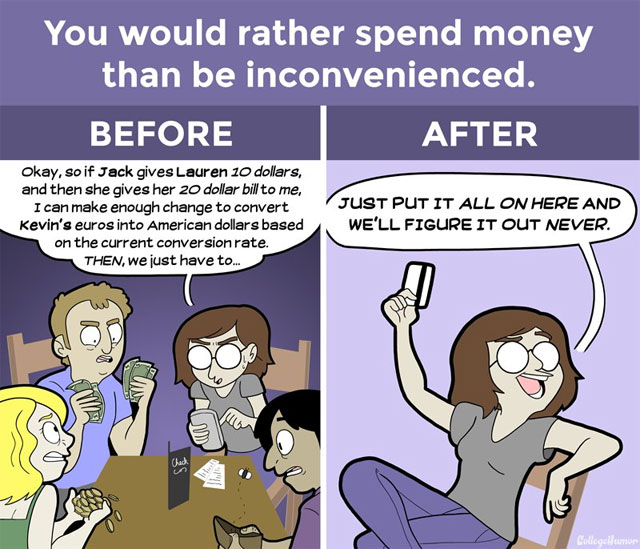 Via collegehumor.com
You stopped schlepping your laundry to the laundromat and now use a laundry service. You don't divvy up the check equally at restaurants anymore. You don't go to the dollar store down the street because the bodega is easier.
3. A Crazy Night Means Netflix and Seamless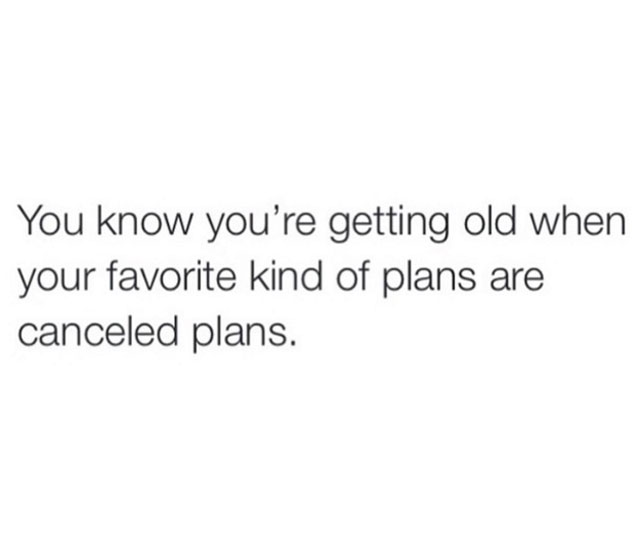 Via Twitter: @Brandyle06
When you say you're going to stay up late for a dinner and a movie on Friday night, it means you're going to pass out right after 10 p.m. from too much delivery Mexican food and "Breaking Bad".
4. You Just Found Out Kids Born in 1995 Can Legally Drink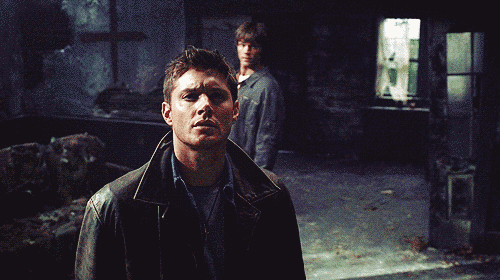 Warner Bros. Television Distribution / Via allthesupernaturalgifs.tumblr.com
Kendall Jenner can now legally drink. Repeat after me: Kendall Jenner can now legally drink. And so can half the kids from the new X-Men movies.
5. You've Accepted You'll Never Marry Leonardo DiCaprio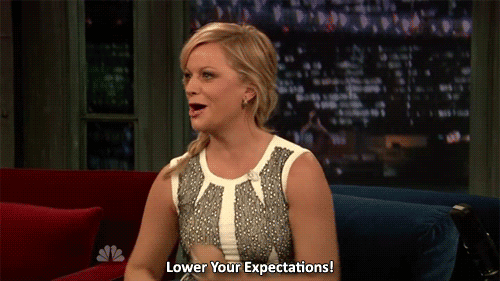 NBC / Via postgradnej.tumblr.com
You gave up your pretend engagement to Leo after he broke up with super model numero uno (Giselle) and was involved in a financial scandal.
6. You Remember When Leonardo DiCaprio Looked Like This: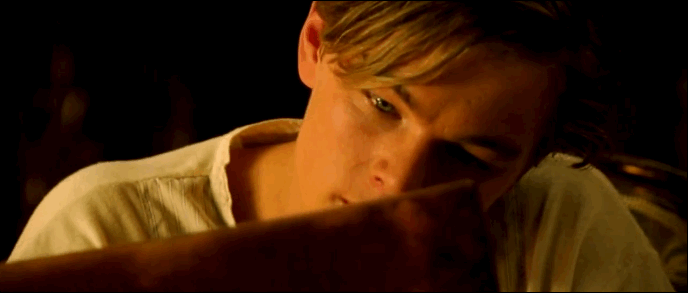 Via giphy.com
When anyone mentions how hot Leo is, you remark on his adorable cracking voice and how he cried so beautifully for Claire Danes. Then you get the crazy eyes and the remark, "I meant from 'The Departed'. Gawd."
7. Socks Go from Boring Holiday Gifts to Exciting Ones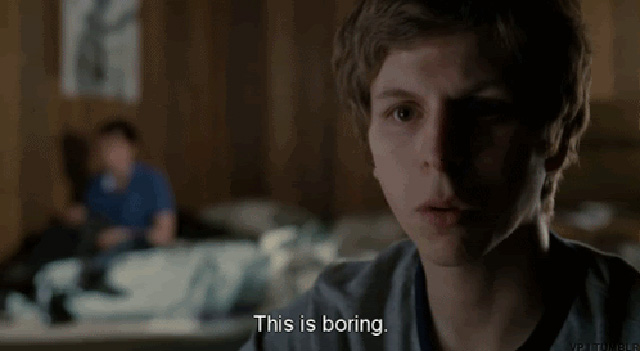 Via Universal Pictures
All you want for Christmas is a new pack of socks, some towels without holes, a matching set of silverware or that Crockpot you've been eyeballing at Target.
8. You've Rolled Your Eyes at Teenagers on the Subway (and Even Asked Them to Quiet Down)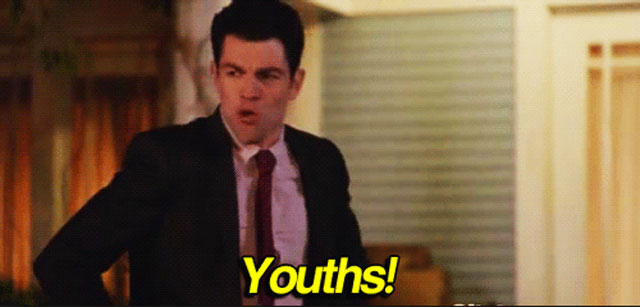 Via FOX
You don't understand why the squealing girls sitting next to you can't "get the hint" regarding your death stares and over exaggerated sighs. You finally demand that they, "show some respect and quiet down."
9. You Gasped When You Discovered You'd Hit On Someone Half Your Age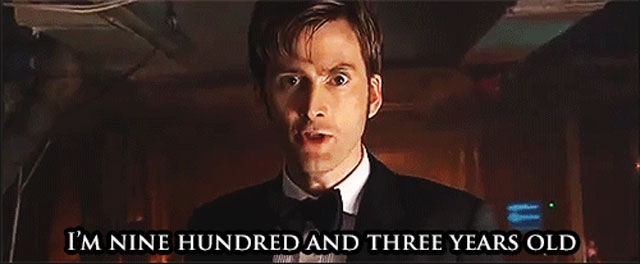 Via BBC
The cute guy at the party who kept smiling at you finally made his way over to your orbit. Hook, line and sinker—until he says, "looks like you've got toilet paper stuck to your shoe, Ma'am."
10. You Skip to the Grocery Store, but Not to Do This: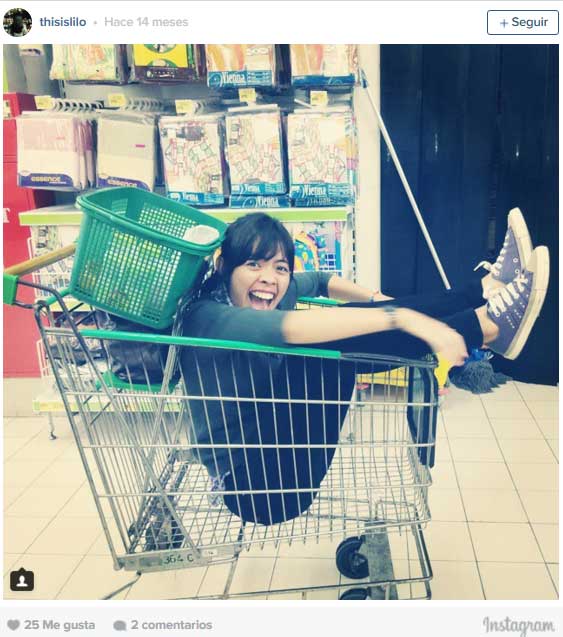 Via instagram.com
You can't help but roll your eyes at the clearly drunk twenty-somethings speeding down the aisles in shopping carts. Don't they know all that candy will rot their teeth?
11. You Wonder at What Age You'll Feel Like an Adult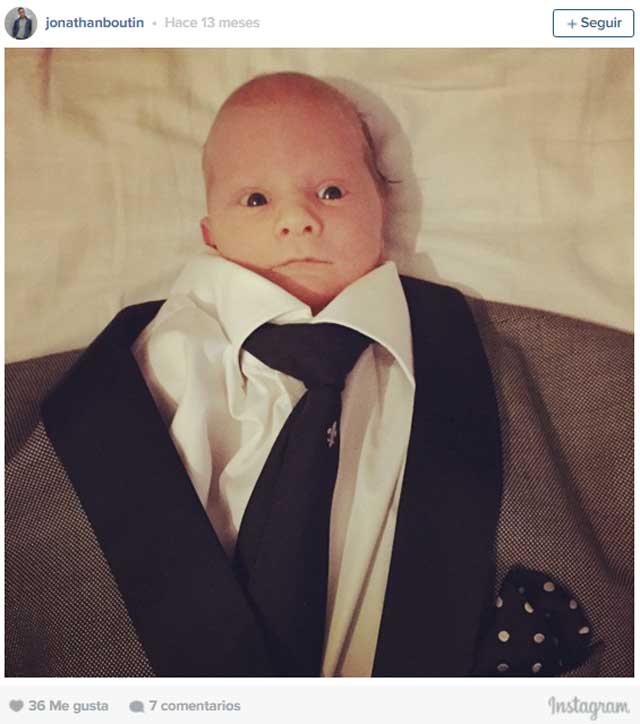 Via instagram.com
Someone in their twenties asks you when you realized you were an adult and your response is to look around and wonder who they're talking to.
12. A 21-Year Old Stares at You Strange When You Know the Words to "You Give Love a Bad Name"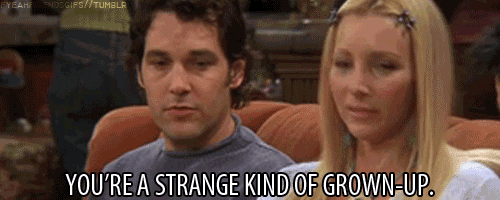 NBC
You're lip sinking to your favorite 80s band in the drugstore when two teenagers roll their eyes at you. "God, I hate classic rock," they say to each other in unison.
13. Baby Showers Are No Longer Somber Affairs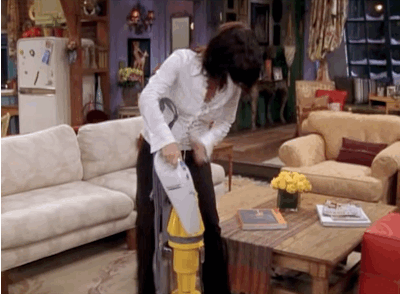 NBC
Instead of consoling your friend and rubbing her shoulder at her baby shower because she's pregnant, she's rubbing your shoulder and consoling you because you're not pregnant.
14. You Remember When You Didn't Own a Screwdriver, So You Installed Your Furniture with Command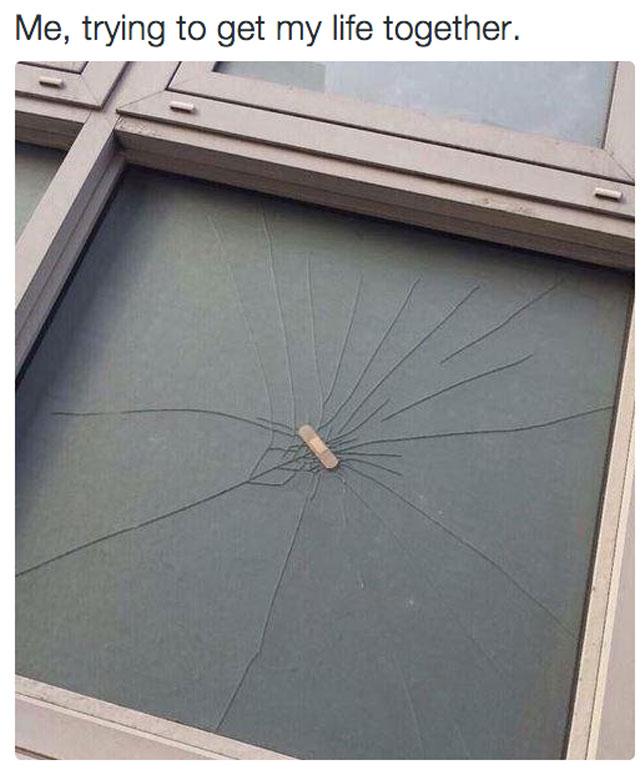 Via Twitter: @Pretty52
Remember that time you used Command Strips to install your furniture? Remember that time you went to the hospital because your curio fell on your head? Remember when you finally bought that toolkit?
15. You Woke Up and Realized You Were a Legal Adult 20 Years Ago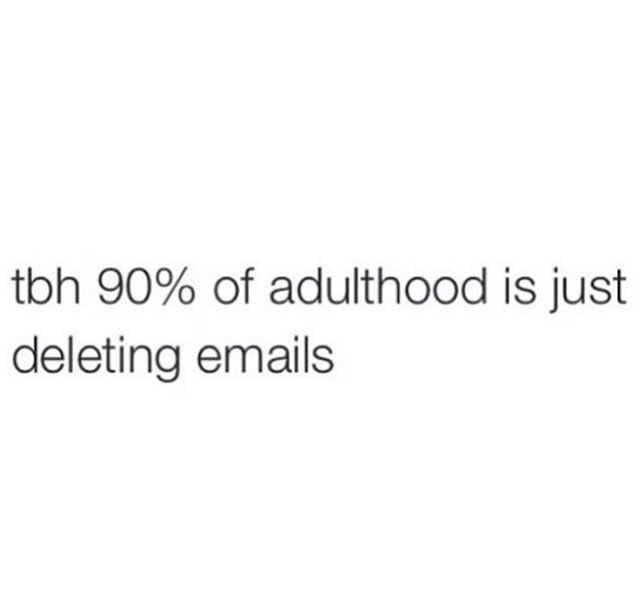 Via Twitter: @EliteDaily
You saw a sign at the bodega declaring the legal age for cigarettes. Not only were you horrified about your age, you couldn't believe kids are still smoking.
16. When You Rode Your Bike Down the Street on a Wednesday Afternoon Wishing for Freedom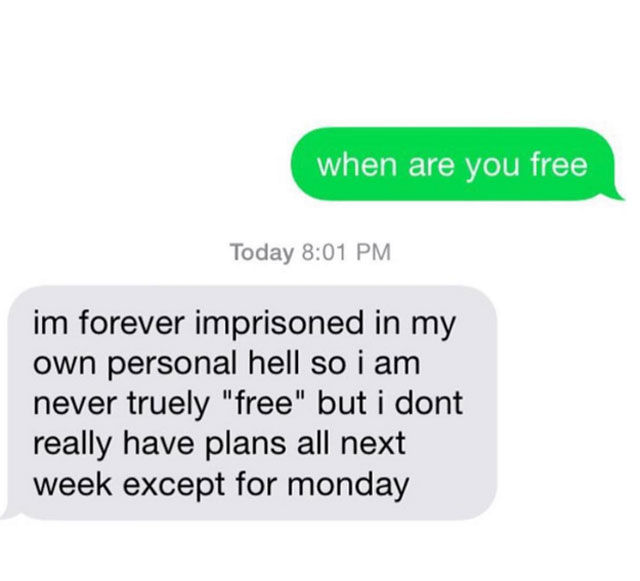 Via Twitter: @sandrakcurley
…you didn't realize freedom would look like this. Now you drive your car (aka freedom mobile) to work wishing you were out riding your bike somewhere.
17. You Tell Others to Quiet Down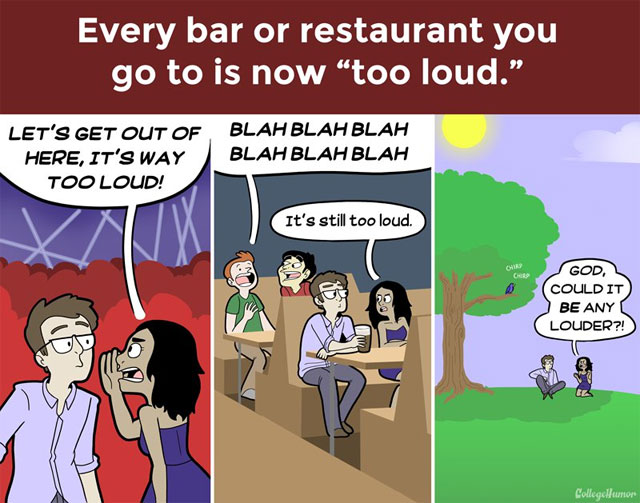 Via collegehumor.com
You hiss at your neighbors, kids at the movies and strangers at the bar to stop being so loud and have some respect for others.
18. You Find Yourself Rooting for the Bad Guys in "Scooby Doo"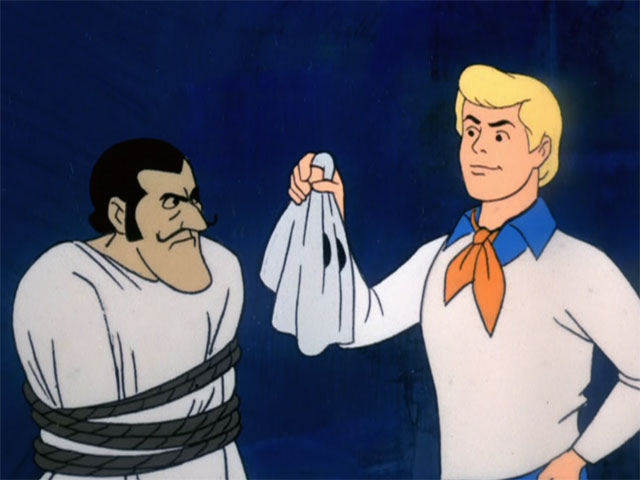 Via scoobydoo.wikia.com
When the "gang" catches a criminal, and the bad guy claims, "I would have gotten away with it too, if it wasn't for those kids!" you sort of feel bad for the bad guy. He probably works in an office with no windows.
19. All Your Friends Look Older Than Your Parents Used To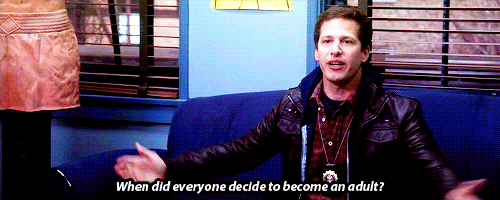 Via Giphy
You run into a friend from high school and for a moment mistake him or her for one of your parents' old friends. You even refer to your old friend as Mr. or Mrs. So-and-So
20. You Look Older Than Your Parents Used To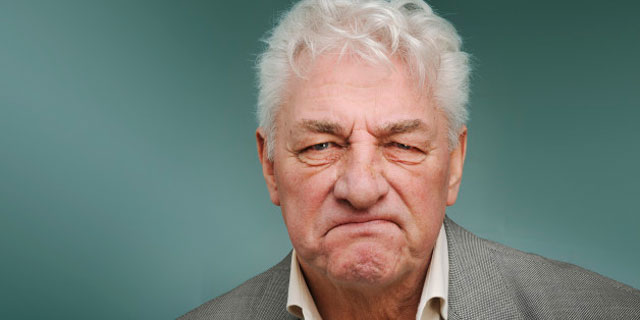 JOHN RENSTEN / Via GETTY IMAGES
Remember when you were young and beautiful and skinny and free? Yeah, no one else can either…
Source: Buzzfeed.com