In 2010, a 13-year-old Airedale Terrier named Sunshade began her final journey with some unlikely new friends.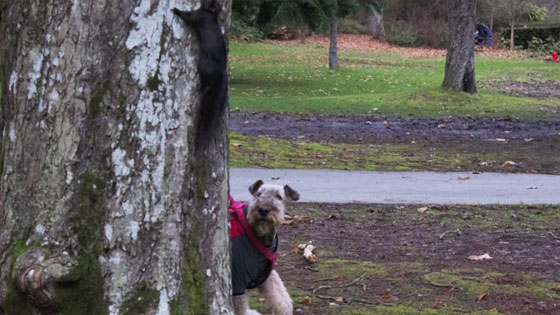 Vía Youtube.com
At that time, Sunshade was diagnosed with cancer and to fill her final days with joy, Sunshade's owner decided to get the pup the guinea pigs she had always wanted.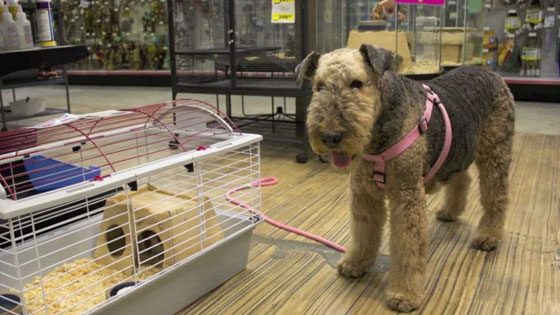 Vía Youtube.com
According to her owner, every trip to the pet store ended with the dog intently watching the guinea pigs with whom she seemed to be obsessed. Knowing how much the dog adored them, she bought two females and brought them home.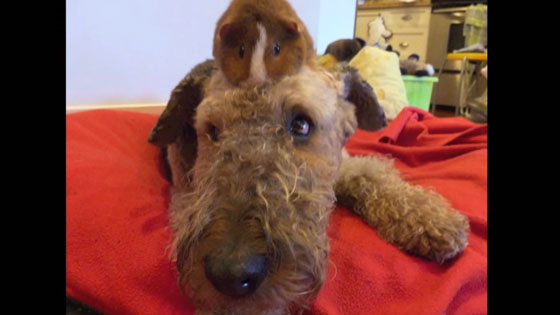 Vía Youtube.com
Sunshade was instantly enamored with her two new housemates. She bonded with them immediately and began mothering them, grooming them and keeping track of their whereabouts at all times. Sunshade was very protective of her new charges, watching intently whenever anyone bathed them, fed them or interacted with them in any way.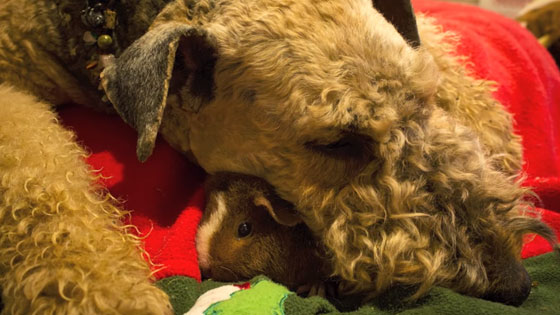 Vía Youtube.com
A few months later on Christmas Eve, Sunshade got an early gift when three baby guinea pigs unexpectedly arrived in the guinea pig cage. As fate would have it, Sunshine did not receive two female guinea pigs after all.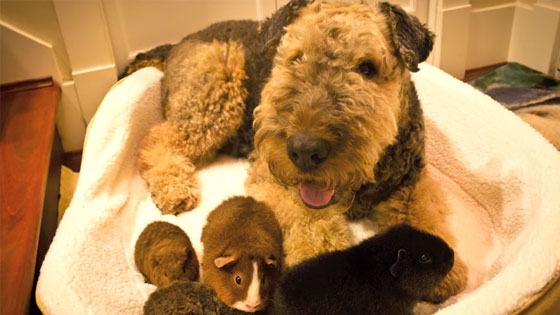 Vía Youtube.com
Sunshade was quite pleased with her family's surprising new additions and began caring for the baby guinea pigs as diligently as she had their parents. She fell into the role of guinea pig nanny quite naturally and felt the loss deeply when one of the babies unexpectedly died.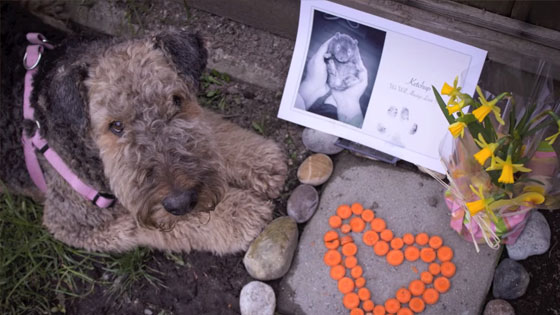 Vía Youtube.com
Sunshade refused to leave her friend's grave for a short time but soon went back to carefully caring for her remaining charges, all of who were happy and healthy.
Watch this heartwarming video of Sunshade and her guinea pigs.
The happy pooch spent her final days licking her baby guinea pigs dry after their baths, snuggling with them during naps and keeping a watchful eye om them as they began to explore the world around them.

Source: Justmansbestfriendforlife.com